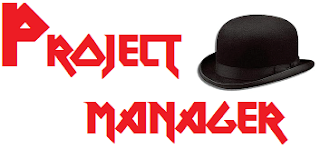 A project manager is assigned by an organization to achieve the specified objectives of a project within the competing project constraints. The role of the project manager is different from a functional manager or an operations manager. Depending on the organizational structure, the project manager may be reporting to a functional manager or a program manager or a portfolio manager.

What are the characteristics of an effective project manager?
We all know that the project manager needs to wear several hats during the course of the project, from a leader to a director to a facilitator and so on. But, can we put down certain characteristics that are necessary to be a successful project manager. PMBOK has given a list, which is explained below:
Project management knowledge: The project management knowledge includes the 5 process groups, 9 knowledge areas and the 42 project management processes. A project manager should be familiar with how the project management processes interact and the necessary inputs, tools and techniques and outputs of the processes. A project manager should be able to identify and tailor the processes to suit to his/ her project.


Area-specific skills: I call this as domain knowledge; for example, if you are a project manager managing a $5 billion integrated resorts construction, you are expected to have the knowledge and skill sets required in that specific area. If you are handling IT projects, the domain knowledge of IT would help you handle the projects better.


General management proficiencies: The list could be long and the project manager is expected to be familiar. Examples: Financial management and accounting, sales and marketing, strategic planning, contracts, commercial law and so on. In several organizations, there could be other managers or experts to handle these areas; but, the project manager should have sufficient knowledge to co-ordinate with them to extract the work/ information necessary for the project.


Interpersonal skills: Once again, the list could be long. Several project managers fail in handling the projects not for the lack of technical skills, but for the lack of interpersonal skills. The interpersonal skills include leadership, motivation, team building, communication, influencing, negotiation, decision making, political and cultural awareness and so on. PMBOK puts lot of emphasis on the importance of communication for a project manager; it is understood that a good project manager spends about 90% of his/ her time in communication.