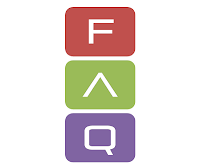 I get lot of questions from PMP aspirants. Most of them are not related to the PMP content, but generally questions of administrative nature. Several questions were repeated; primarily out of anxiety from candidates.
I thought of putting together these questions on PMP examination here. This by no means is a comprehensive list of questions. I would add more questions as I come across them.
Question #1
I got the training of 35 hours in Project Management 2 years back which was conducted by PMI-Chennai chapter and now I am waiting for the PM experience to get completed in mid of this year. Whether I can apply for PMP with this training hours or I have to take a new training?
Question #2
I am planning to go for online 35 hours contact training now based on PMBOK 4th edition. However I would like to take the exam on PMBOK 5th edition after 4 to 5 months from now. So my question is the contact hours I gained on PMBOK 4th edition are eligible for taking PMBOK 5th edition exam also?
Question #3
I had taken the PMP 35 PDUs training for PMP 4th edition in Nov 2012, and due to some personal problems I was not able to prepare for this PMP Exam and have not taken yet, i,e till 5th May 2013. Now, I came to know that PMP 4th edition exam last date is 31 July 2013. I have not started preparation for this PMP exam, so can I prepare for this exam within 2 months?
Question #4
I have done my 35 hours PDU and I am in the process of completing my profile. Please advice whether I should take PMP4 exam or PMP5 exam. I just did the 35 hour PDUs last weekend.
I hope the above clarifications would help to cool down some of your anxiety. Do you have any other questions? Please feel free to shoot them.